Want To Add a Healthy and Tasty Touch to Your Food? – 4 Amazing Food Steamers

Food steamers are an excellent addition to kitchens as they help create healthy meals with several different elements. When you steam your food instead of cooking or boiling it, the nutrients remain locked in. Plus the food tastes better and is healthier. Food steamers also help you save more space on the stovetop, and you can add a few cooked elements to your meal while some of your food gets steamed.

There are several varieties of food steamers you can get; some even allow you to steam a whole meal in one go. Most food steamers come with digital dials that will enable you to adjust the heat and intensity of the steaming based on your wants. Here is a list of the best food steamers today:
Hamilton Beach 5.5 Quart
This is an affordable steamer with a divider attachment that you can use to steam foods separately or remove to steam larger items. The digital display is easy to use. It gives you multiple functions, such as steaming, delay starting, and warming your food. The delay start feature is unique compared to others in the market.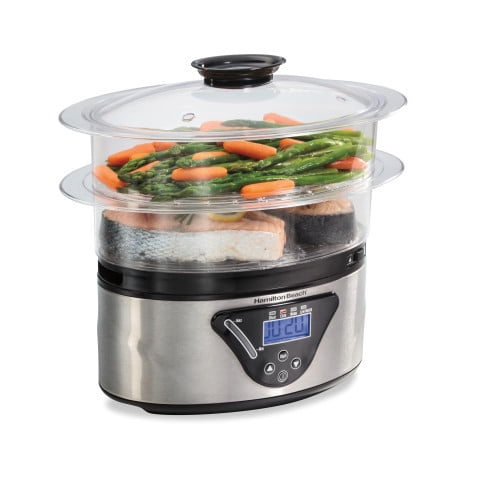 Cuisinart Digital Glass Steamer
If you are looking for the best of the best regardless of price in steamers, this one is considered a high-end item. It has present modes for vegetables, grains, and poultry. The electronic LCD display is easy to use and lets you set the steamer based on your needs.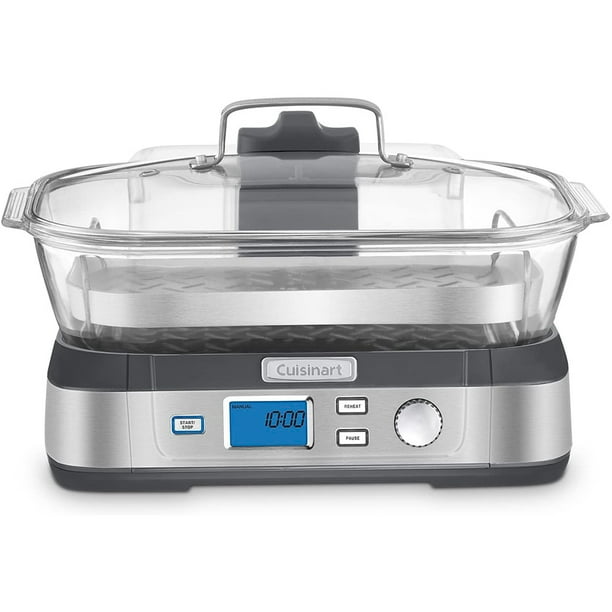 Oster Double Tiered Food Steamer
This two-tier food steamer can cook an entire meal and leave you with little to no work. It is super easy to clean, unlike many other food steamers. You can hand wash its removable parts or put them in a dishwasher. Based on its features, it is very reasonably priced. You can check it out on Amazon.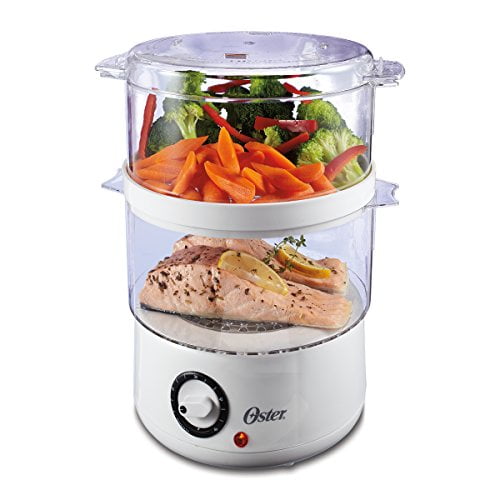 BELLA Food Steamer 13872
You can steam five cups of rice and tasty chicken with this excellent food steamer. It starts cooking your food in just 30 seconds, so you do not have to wait long for oil-free and healthy food. You can keep different foods separate with the two-tiered basket as well.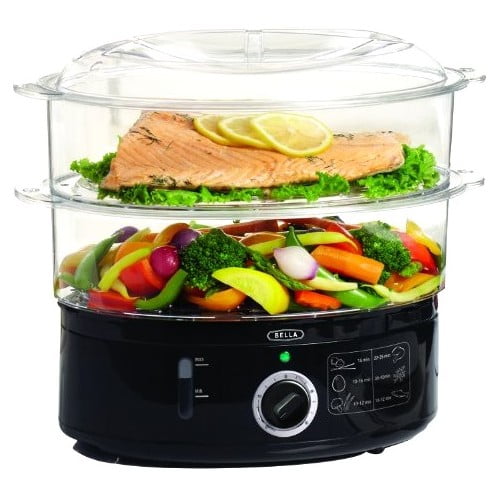 Many food steamers also come with built-in cooking guides for your meals. They are a lot easier and more fun than traditional cooking. Do you prefer steamed food over fried, cooked, or boiled food? What steamer do you think you will get for your kitchen? Tell us in the comments below!