Trying to Perfect Your Handwriting? 4 Pens that Will Help You in Your Quest

Handwriting is a skill that is always good to master. Even though most of our daily documentation is now digitized, neat handwriting never loses its value. It comes in handy every once in a while. Also, no matter how many arguments you have against its value, good handwriting surely gives a good impression.

While having the right handwriting depends on many factors that include your posture, pen angle, and grip, what pen you use matters more than you think! It is essential that you choose the right pen, especially when you are shifting from a pencil. It can shape and forge your handwriting and forge your style permanently. Check out these amazing pens:
Lamy All-Star Fountain Pen
Fountain pens slow down your writing speed and make your writing more focused and accurate. The Lamy All-Star pen is made of aluminum, making it very lightweight, giving your hand more control over it. Not only will it help you write better, but it reduce strain to your hand!
Sheaffer 300 Glossy Fountain Pen
This beautiful and sleek cigar-shaped pen is as efficient as it is attractive. It is very comfortable to hold, even for extended periods of time. It will give you effortless and neat handwriting as your hand is always comfortable holding the pen.
Caran d'Ache Chevron Ball Pen
The comfortable shape combined with the superior design already makes it a strong contender for this list. It fits between your fingers so effortlessly, most of the time, you won't even notice you have something in your fingers. You would be amazed by the precision it gives your writing.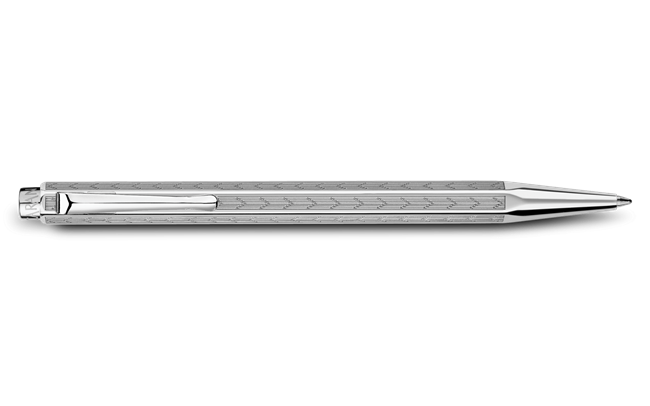 Fisher Space Ball Pen
This is not your ordinary pen! It comes with pressurized nitrogen inside it that pushes ink out as you write. No matter the angle, you will always get a good layer of ink when you write. It is one of the most comfortable and reliable pens you can buy!
Improving your handwriting can be as simple as holding your pen at a different angle. Or it can go as deep as learning how to shape letters properly in cursive from the get-go. Do you think a pen plays an essential role in good handwriting? Tell us in the comments below!