Looking For a Water Dispenser? Check Out These Safe and Environmentally-Friendly Options!

Everyone wants to play their role in doing something positive for the environment. But still, the number of plastic bottles that pollute the atmosphere each year is in the tens of millions! People take these bottles to work and keep them in their refrigerators to cool the water down for drinking.

But is there another way to provide for this need? Luckily, the answer is yes! Water cooler dispensers are a splendid solution to the curse of plastic pollution. They keep your water cool, and you can pour it out directly into a glass. You can fill your re-useable water bottle for work and spend the day worry-free! Check out these unique, eco-friendly options for water dispensers, and you will not be disappointed!

This is the best water dispenser you can get if you are conscious of the water you drink. It comes with a four-stage water filter. It removes sediment first and passes the water through two reverse osmosis filters and one carbon purifying filter. It can provide you with hot, cold, or room temperature water at your will! It also has a safety lock on the hot water to prevent accidents.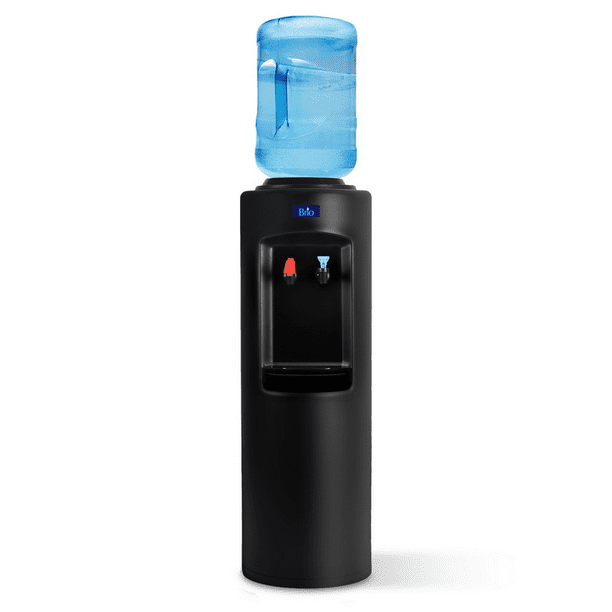 If you are looking for a water cooler that has most of the premium features, does not cut slack on quality, and is the best value for money, then you have reached your part of the list. The Avalon A5 comes with a complete installation kit, so you do not have to run to the hardware store either! It has a two-stage filtration process and purifies water perfectly!

This water dispenser features a dual-float backup system that minimizes leakage from the system. It has a no-touch operation and a removable drip tray that is very easy to clean. It has separate hot and cold water tanks, and the hot water has a child safety lock to prevent accidental burns.

Kenmore is a company that is very well known for the top-quality appliances that it makes. This model is even certified by EnergyStar to have a very low power consumption compared to other brands in the market. It has modes for hot, cold, and room temperature, and you can turn off any part of the machine using the switches on the back for power saving!

The best way to save the environment is to be mindful of the little things you can do to preserve it. By making the right choices, we all can make a significant impact to improve the planet's health. Do you believe that these little efforts can bring about a bigger change? Tell us in the comments below!