Keep Your Baby Active with These Fantastic Educational Toys!

Do you have a curious and active toddler at your home? It is usual for parents to be worried about the mental nurturing of their babies. And with the mind-boggling breakthroughs in science that are happening every day, you need to make sure that your kid is ready to face the complicated challenges of studies by promoting healthy learning behaviors early on.

The fact that you came across this article means that you are already on the right track! There are countless toys in the market today that are built to promote laughter and learning simultaneously. These toys will help your kid learn a variety of competencies. Check out our top picks for educational toys for toddlers.
Mega Bloks 80-Piece Set
Have you noticed that your child is interested in building but not old enough for wooden blocks? Then you might need to consider getting them this toy. You can even take these blocks on the go and they come with a convenient bag to carry them in.
Vtech Musical Rhymes Book
This interactive book is designed to keep your child intrigued and interested during storytime. Your child will improve their motor skills as they move through the six thick pages of the book. The pages are made to be easy to turn. The book has 40 different songs and phrases with flashing lights.
Lego Duplo Number Train
This little choo-choo train is built for toddlers between 1.5 to 3 years. It can be easily pushed and pulled and has 23 different pieces. Your child can assemble and disassemble it, ordering the numbers as they wish. It will be one of the best construction toys your child will own!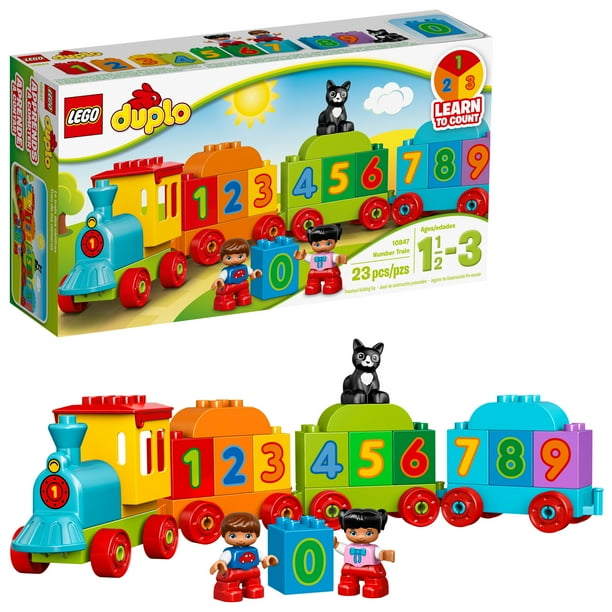 Leap Frog Leaptop
This toy is suitable for boys and girls over two years. It comes in two colors, green and pink. You can carry around the laptop easily using its side handle. Your child will love mimicking mom and dad as they hold their briefcases! The computer has an alphabet and music, making it an exciting toy for your toddler to have!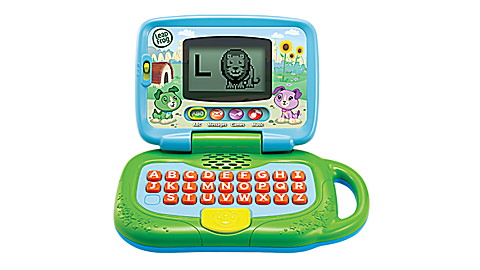 Kidzlane Color Matching Egg Set
This cute little egg set is made for 18 months and older children. It teaches your kids fine motor skills and creates imaginary play and stories! Each egg can be cracked to reveal a different color and be put back too!

It can be overwhelming to look for suitable toys for your toddler. You want the toys to be built so that they have quality, durability and help your child learn essential skills at the same time. Did you like our suggestions for educational toys? Tell us in the comments below!