Enjoy Your Drinks with These Top-Of-The-Line Thermal Cups

Don't you hate it when you take your drink with you, and it is either too warm or too cold? We all do! But sometimes we do not have another choice. So, what can you do if you want a beverage on the go and not do not want to compromise on its taste because of its temperature? You can use thermal cups! Thermal cups are great alternatives when you take a drink with you on the road. Below are some of the best cups you can get in the market today; you will be surprised at how effective they are!
Miir Flip Traveler
Miir is known for its excellent stainless steel water bottles, and its travel cups are no different. It has a powder-coated finish with a leak-proof flip-top lid. A single drop will not escape no matter how hard you try!
Klean Kanteen TKWide Insulated Mug
While bottles with narrow openings are great for water and cold beverages, you are more likely to burn your tongue with hot ones. So, this travel mug is the perfect one if you like to have coffee on your way to work. The wider opening makes it easy to gulp or slurp too!
Yeti Rambler Stackable Pints
These uniquely designed travel mugs come in a set of two and are stackable, so they take up less room when kept in a cupboard. The matte exterior feels good to the touch, and the clear sealed lid allows you to see how much liquid is inside, so you do not make a mess!
Contigo Luxe Autoseal
If you have an older car that does not have adequate cup holders, you need a travel mug that you know will not spill. The best thing about this mug is the button that you press when you want to drink but otherwise is auto sealed shut.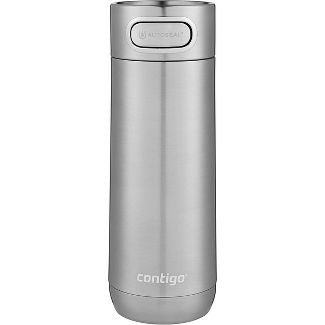 Hydro Flask Coffee Mug with Flex Sip Lid
This mug has one of the toughest coatings you would find on a travel mug. Coffee mugs go through very tough situations when on the go, so it is great to have a mug that you know will last you a while, no matter how much it is put through!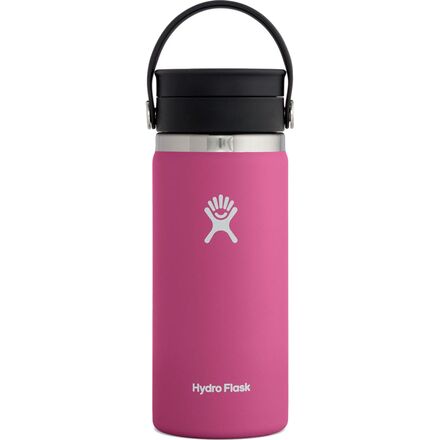 No more tasteless drinks! We hope you liked the list of cups above. Let us know which one is your favorite in the comments below! The best thing about these thermal cups is that they do their job perfectly and look attractive at the same time. Let us know if you agree!