Enjoy This Weekend Fishing – 5 Best Fishing Rods and Reels to Buy In 2022

Fishing is one of those recreational activities that are peaceful and calming. It needs you to be patient and alert at the same time, and if you go with someone else, it gives you ample time to talk and bond while you wait for a fish to catch your bait. But the problem with fishing is that there is almost no limit on what you can spend on a fishing rod.

Just like most casual or even professional fishermen, you do not want to spend thousands of dollars on a fishing rod that is not that big of a deal compared to some cheaper ones. And the fact is that several options on the market are versatile and affordable. Check out the ones we picked below:
Plusinno Rod and Reel Combo
If you have ever explored the world of fishing equipment before, there is an excellent chance that you have heard the name Plusinno. The brand has a fantastic reputation on the market, and they have the best rod and reel combo that a beginner can buy!
KastKing Centron Spinning Combo
If you want top-notch quality and durability that will last you a lifetime, then you need to get the KastKing Centron Spinning Combo. This lightweight rod is made of a super-durable graphite body. Even the spinning wheel has a graphite frame, and the spool is aluminum.
FishOaky Starter Fishing Rod
With a flexible carbon fiber build and a hooded reel seat that is resistant to corrosion, the FishOaky fishing rod is the best option for beginners in fishing. The collapsible rod is easy to store, making it perfect for travel!
Wild Water Starter Fly Rod Combo
If fly fishing is what you are planning to do, then the best option is the wild water starter fly rod combo. It comes with several fishing items like a floating line, a extra ladder, a knot tying tool, and many more items that will make the experience easy and fun!
Penn Battle II Surf Fishing Combo
The Penn Battle fishing rod specializes in surf fishing. Penn has been in the market for over 75 years, and it has a lasting market reputation in saltwater fishing. You can get the durable graphite-built rod in two sizes based on what is comfortable for you. With this combo, you get power without compromising smoothness in catching fish!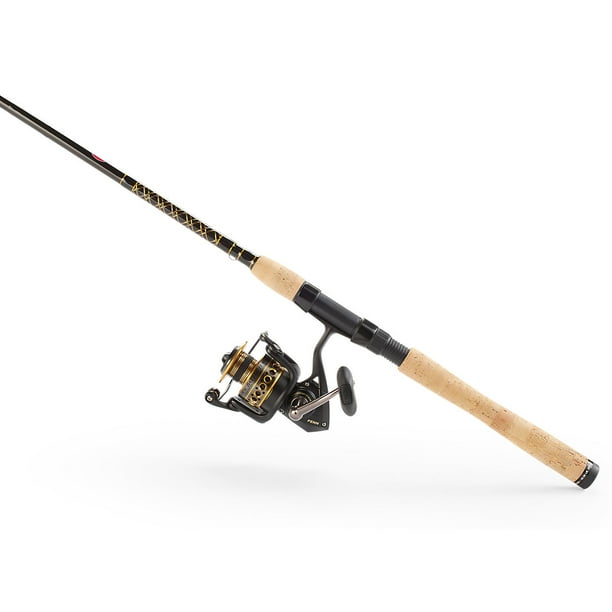 Picking the right equipment for fishing can be overwhelming, especially for beginners. There are thousands of options in the market, and it can be hard to decide. Tell us if you think the rods listed above are any good or not in the comments below!