Cute and Vibrant Plant Pots that Will Excite Your Garden

Just like you put the effort in choosing the right paint for your home and choosing the perfect equipment for your barbecue, choosing plant pots needs thorough attention. You cannot just pick random pots and hope that your garden will look elegant. But if you are passionate about gardening, you probably already know that.

The best way to decide which pots will work best for your plants is to know what purpose your pots will serve. Some people are gardening vegetables, and others use them strictly for ornamental purposes. The more ornamental you get with your gardening, the more you will have to consider aesthetics. So keep scrolling to check out a few pots that we have listed for you:
Classic Home and Garden Premiere Collection Rosie 10″ Copper Planter
This sturdy resin pot has countless five-star ratings across several websites. The features that stand out in this pot are its UV-resistant coating, copper-inspired finish, and attached drainage saucer. It is sturdy and lightweight, perfect for indoor and outdoor use.
D'Vine Dev Ceramic Embossed Leaf Design Pot
If you are looking for a small pot for your plants, get the D'Vine Dev Ceramic pot. It comes with a drainage hole and a saucer too! But because of the weight of the ceramic build, you do not have to worry about your small plants blowing over in the wind! It also has a stainless steel net covering the drainage hole so the soil does not go out.
Southern Patio 20-Inch Brown Resin Garden Pot
If you are looking for a large planting pot, you will have a hard time finding one better than the brown resin garden pot by the southern patio. The drainage hole in the pot comes with a stopper, and it has a 40-quart capacity that can easily handle greenery.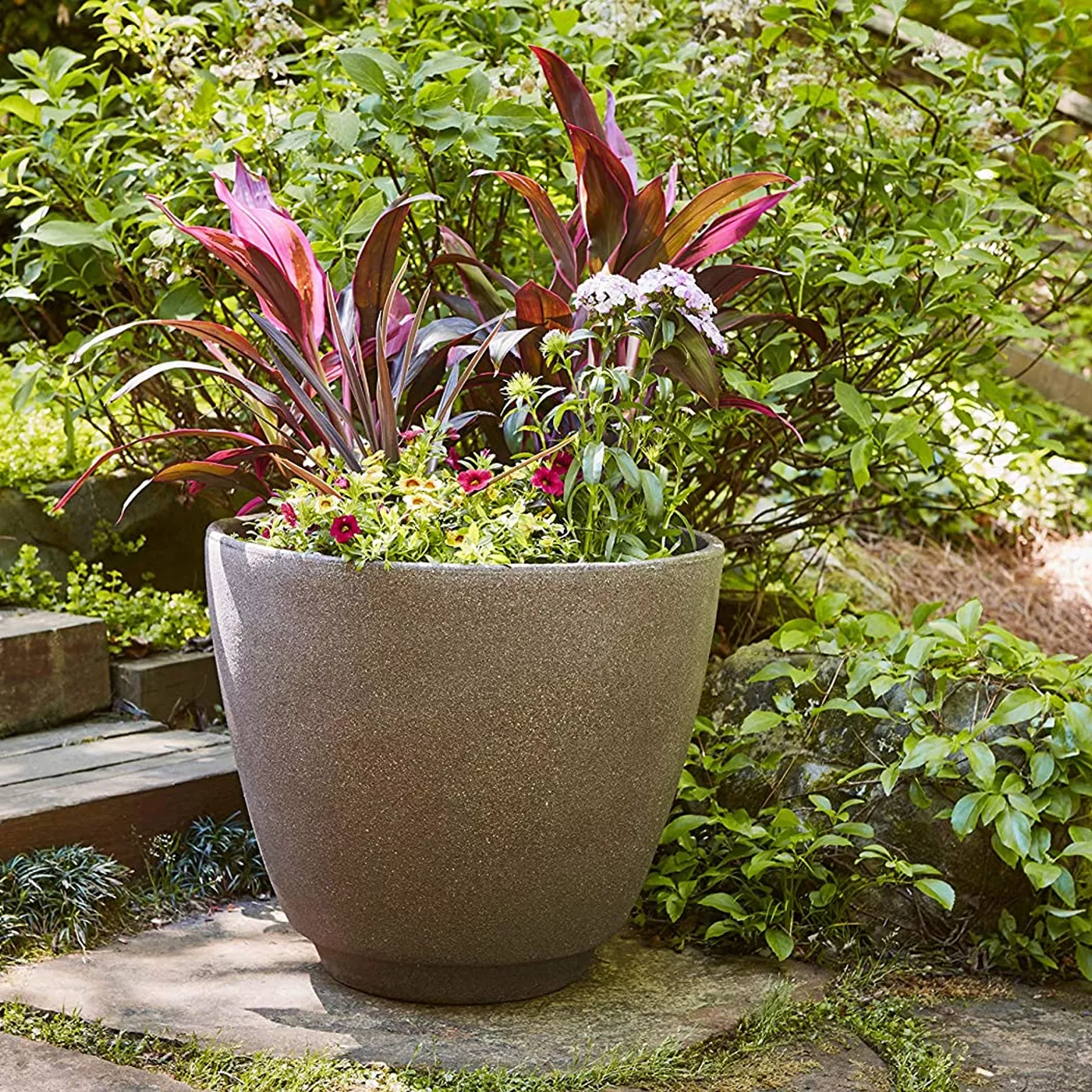 Mistana Brown Winchester 2-Piece Terra-Cotta Pot Set
The short and wide design of these planters makes them look stunning. They look more artistic than they are practical. Both the pots are fired above 1800 degrees Fahrenheit, making them invincible to environmental stresses. This is the best terra-cotta pot set you can buy in the market today.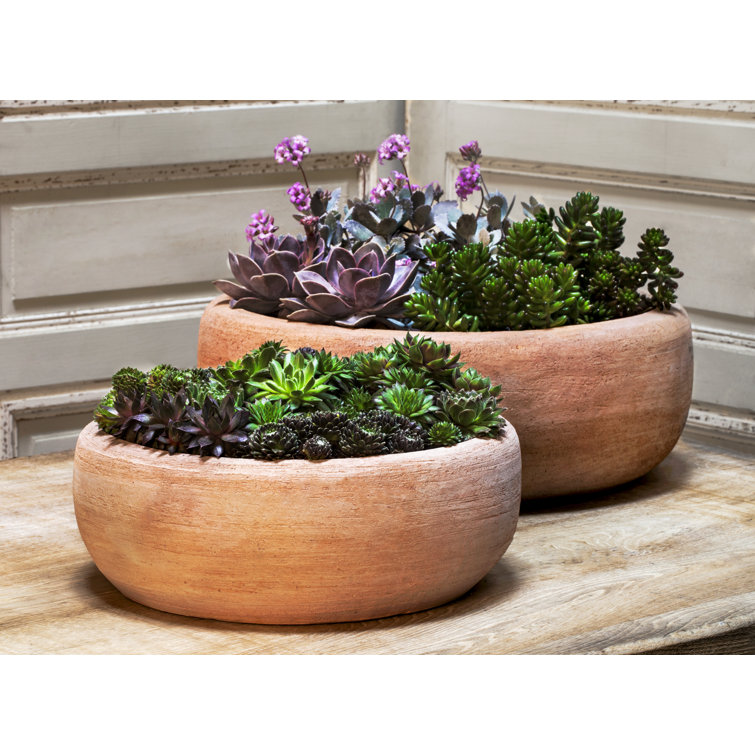 Did you find a pot that was aesthetically pleasing for you and would fit well in your garden? We hope the pot you get adds excitement to your garden. Be sure to tell us in the comments if it worked out for you or not!