BBQ Kits That Make the Best Memories

Thinking of throwing a barbecue party in your backyard? Well, stop thinking and do it. Barbecue is one of those things that never cease to be fun. Barbecuing is probably the world's oldest cooking method. It has evolved so much over the years, and is only becoming more fun. Barbecue parties are among the most common types of family reunions, rightfully so. The whole family enjoys the process from start to end, and it is utterly rewarding too. So make sure you have the fitting kit to really bring your next barbecueto life.
1.Romanticist 28-Piece Grill Set
The romanticist grill set consists of a 28-piece BBQ kit, and it comes at a very reasonable price. In fact, this grill set offers the best value for money compared to its rivals. You get all the essentials you need for a superb BBQ. All of the tools are made from stainless steel, so you do not have to worry about wear and tear.



2. Cuisinart 20-Piece Deluxe Grill Set
If you want nothing but the best in quality, Cuisinart is the way to go. They have the most high-end quality kits when it comes to barbecue. This is a 20-piece stainless steel set. One of the most unique features of the set is that it comes with a fork and a thermometer, so you can check your meat before it gets overcooked.
3. 16pc Stainless Steel BBQ Grill Tool Set By Home-Complete
If you are looking for more affordable options that do not miss out on the basics, you can get the Home-Complete grill toolset and forget about the rest! It is a 16-piece set made of corrosion and rust-resistant stainless steel. It is very reasonably priced and does not miss out on the essentials.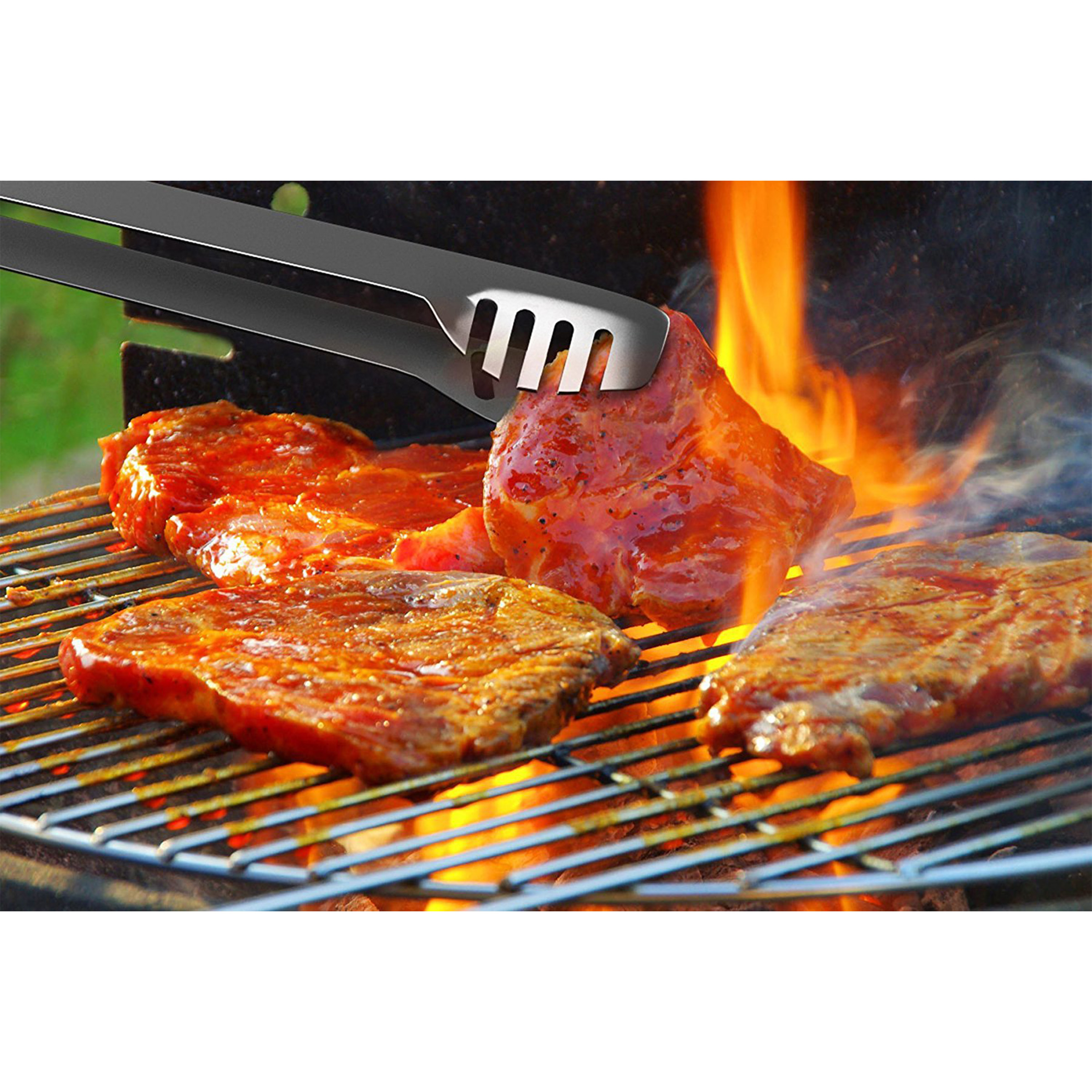 4. OlarHike BBQ Grilling Accessories
If you are looking for one of the most refined and most complete grilling and smoking set in the market, the Olarhike barbecue set is the best one you can get. The set even includes a marinade injector and a thermometer. Most of the sets available in the market are nowhere near as full of features as this one!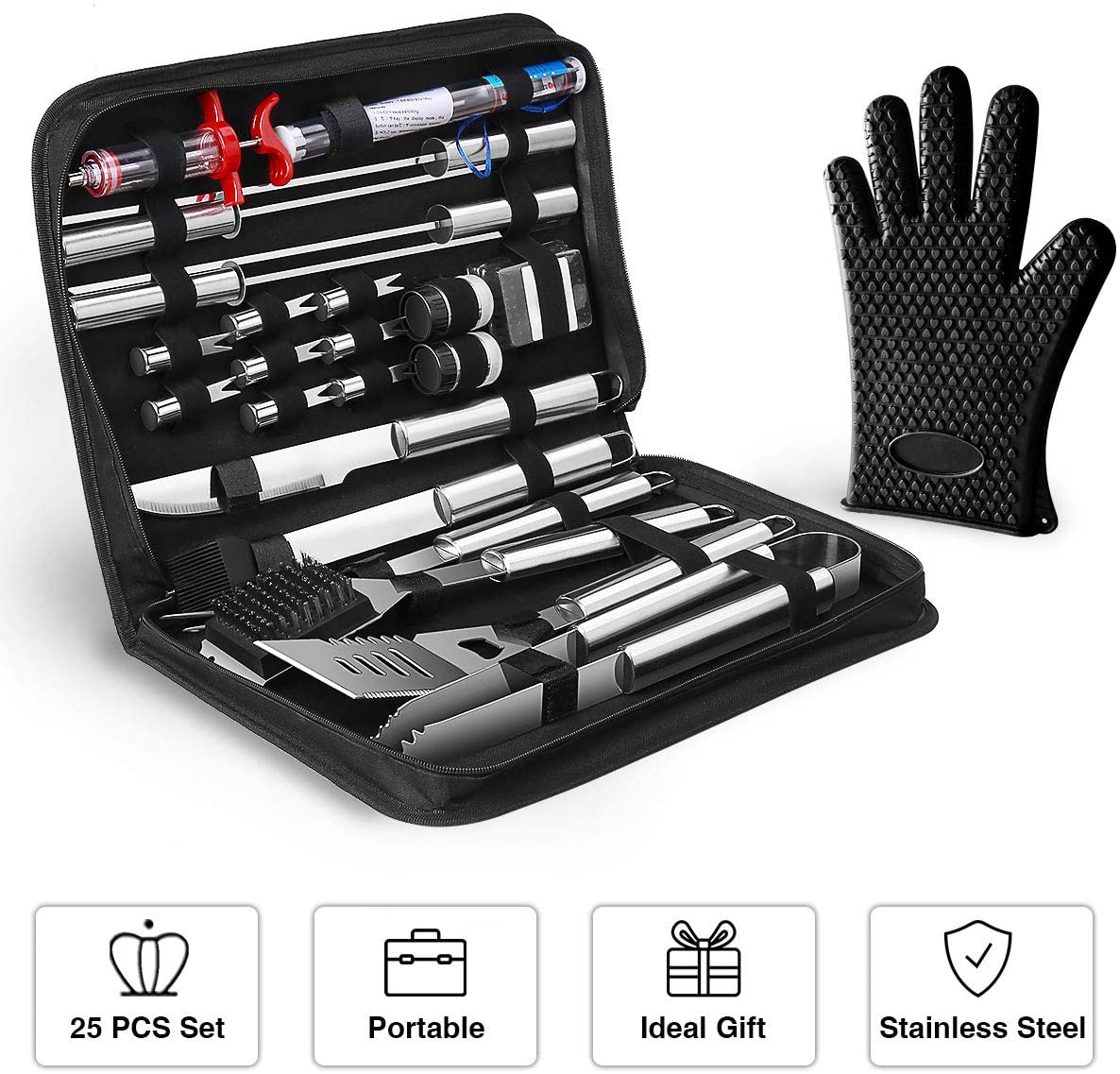 Be it a cold night or a bright afternoon, you cannot go wrong with a barbecue. Tell us why you love barbeques in the comments below. We hope the kits we suggested help you in your next barbecue session.