6 Unique Wall Hanging Ideas So Your Walls Look Vibrant and Attractive

Almost finished decorating your home? You might be thinking that something is missing, and it probably is. Wall décor is often the last thing that comes to our minds when we think about decorating our living spaces. But the bare walls of your home can create a very depressing atmosphere if you stay inside for too long!

But what we see on those bland and empty walls is an opportunity to bring uniqueness and beauty that will make your home feel lively! Just a few unique additions can make the walls pop more than the centerpiece on your dining table! Check these ideas out!
Large-Scale Art
An oversized painting quickly gets the attention of anyone that enters a room. The aesthetic of the whole room will be based on it. You can get a black and white picture or a vibrant abstract art piece, and enjoy the look it gives your home!
Fabric
A wall hanging brings personality to your walls, and if you want an out-of-the-box idea, try hanging a wall fabric like this Layered Watercolor Tapestry. It will add a pop of color and would certainly set your walls aside from other traditional styling.
Hang-Up Mirrors
It is a quick trick to make a small room look big; add more light! Mirrors are perfect accessories to aid you in that. Get these Aria Svar Arch Mirrors and hang them on your walls. Not only will they add personality to your walls, but they will also make your space look bigger too!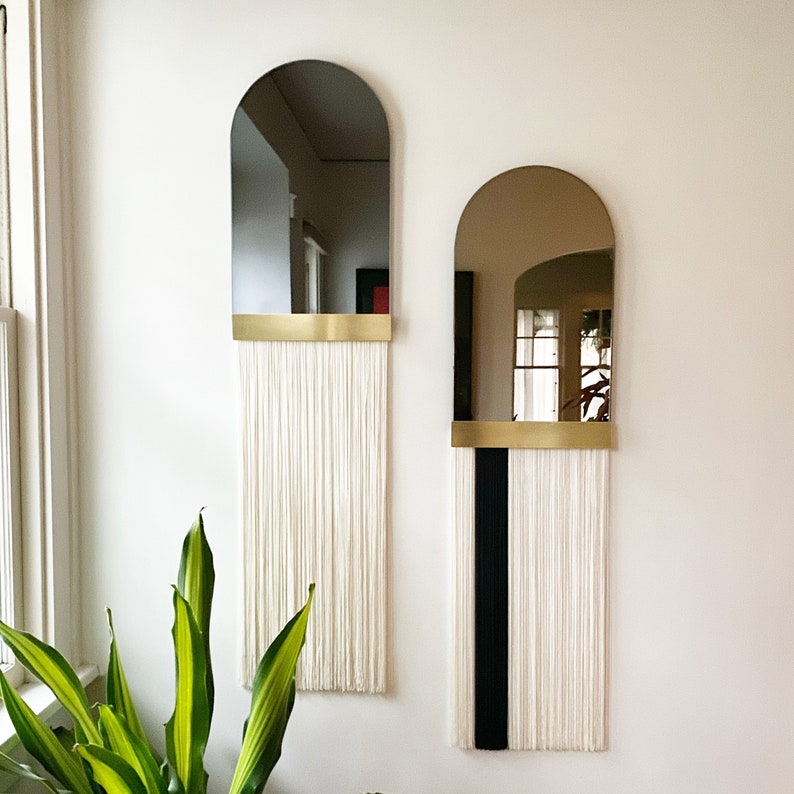 Bookshelves
If you are a book lover, then this is the best option for you! When you love books, you always find yourself running out of space to put them. Hanging Bookshelves are splendid choices for your walls. They are exceptional if you are running out of floor space for your bookshelves!
Hang plates
Do you have that fancy china hidden deep in your cupboards too? Why hide it forever if you are never going to use it? Why not display it proudly on your walls? If you do not want to hang it, you can always get these French salad hanging plates. You would love the unique and fun look they will give your walls!
Mount Your Bike
If you have never seen this, you must think we are crazy. But there is very little that is more unique and creative than a wall-hung bike. It will be an eye-catching addition to your wall for sure. All you need is this WC bike shelf, and you are all set!

When you look for ideas regarding wall décor on the internet, you will find countless different options. Even if you are a minimalist or a die-hard retro fan, there are countless ideas for you to express yourself on your walls. Tell us about some cool wall-hanging ideas that you have in the comments below!